A Low-cost Design of Earthquake Detector with Rescue Message Deliver using Mobile Device
Chuen-Ching Wang

Gi-Hong Wei
Keywords:
earthquake detection, earthquake early warning system, cell broadcast service
Abstract
The earthquake detector is a complex and expensive device. It is necessary to design a simpler and cheaper earthquake detector for common use. Our research employs the ability of Android-based mobile device to design a minimal cost detector for sensing the earthquake. Therefore, as the earthquake occurring, the mobile device can detect the earthquake and issue a warning alarm to the phone owner. At the same time, a rescue messages including disaster location, earthquake level, and related information to the disaster center. Experimental results show that the proposed method can achieve the usage of disaster rescue.
References
"Central Weather Bureau," http://www.cwb.gov.tw/
S. L. Kramer, Geotechnical Earthquake Engineering, NJ: Prentice-Hall, Engelwood Cliffs, 2003.
A. Magro-Campero, R. L. Fleischer, and R. S. Likes, "Changes in subsurface radon concentration associated with earthquakes," J. Geophys. Res., vol. 85, no. B6, pp. 3053-3057, 1980.
"National Center for Research on Earthquake Engineering,"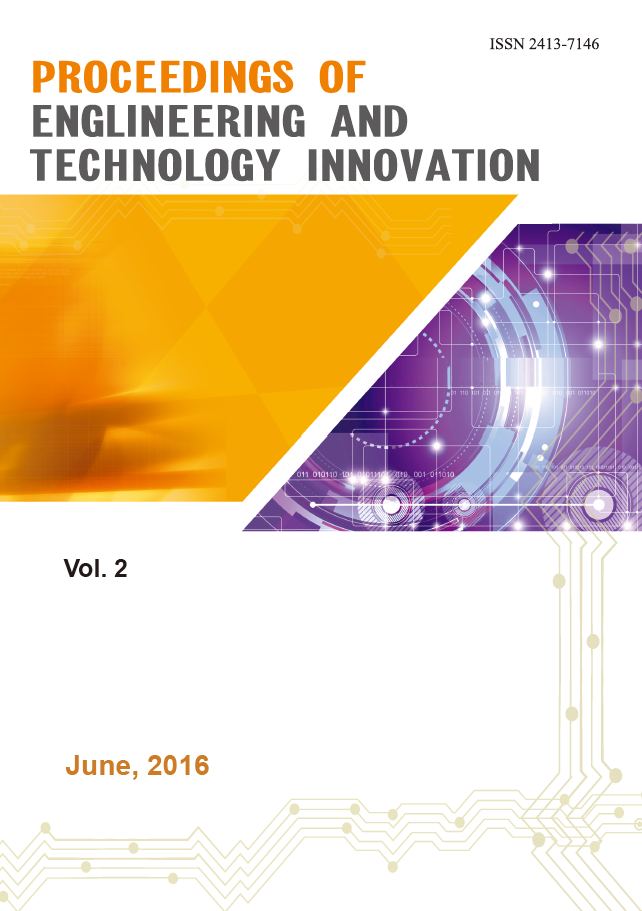 How to Cite
[1]
C.-C. Wang and G.-H. Wei, "A Low-cost Design of Earthquake Detector with Rescue Message Deliver using Mobile Device", Proc. eng. technol. innov., vol. 2, pp. 4-5, Jun. 2016.
---
Submission of a manuscript implies: that the work described has not been published before that it is not under consideration for publication elsewhere; that if and when the manuscript is accepted for publication. Authors can retain copyright of their article with no restrictions. Also, author can post the final, peer-reviewed manuscript version (postprint) to any repository or website.


Since Oct. 01, 2015, PETI will publish new articles with Creative Commons Attribution Non-Commercial License, under The Creative Commons Attribution Non-Commercial 4.0 International (CC BY-NC 4.0) License.
The Creative Commons Attribution Non-Commercial (CC-BY-NC) License permits use, distribution and reproduction in any medium, provided the original work is properly cited and is not used for commercial purposes