The Sensor Collaboration Structure of Industrial 4.0
Keywords:
industrial 4.0, sensor collaboration, physical domain, cyber domain
Abstract
As information and technology grow up globally, the business should look for the optimal productivity efficiency and add smart management to maintain the company's interests and value. In order to achieve the smart productivity, vast businesses pay lots of attention to invest in industrial 4.0 and change their business model. In this research, the sensor collaboration structure will be proposed and established to connect the information base and thing base. Human can make decisions and communicate between the physical domain and the cyber domain. In the physical domain, the sensors can gather the data from the machine, the production line, the factory and the product. By sensor collaboration, the signals and information can transfer quickly and simultaneously in the cyber domain. Through the networking between information base and thing base, decision makers can easily predict, judge and handle the tasks. As a result, information base, thing base and decision makers can become a triangle system to achieve the vertical integration and level contact.
References
X. Yue, H. Cai, H. Yan, C. Zou, and K. Zhou, "Cloud-assisted industrial cyber-physical systems: an insight," Microprocessors and Microsystems, vol. 39, no. 8, pp. 1262-1270, 2015.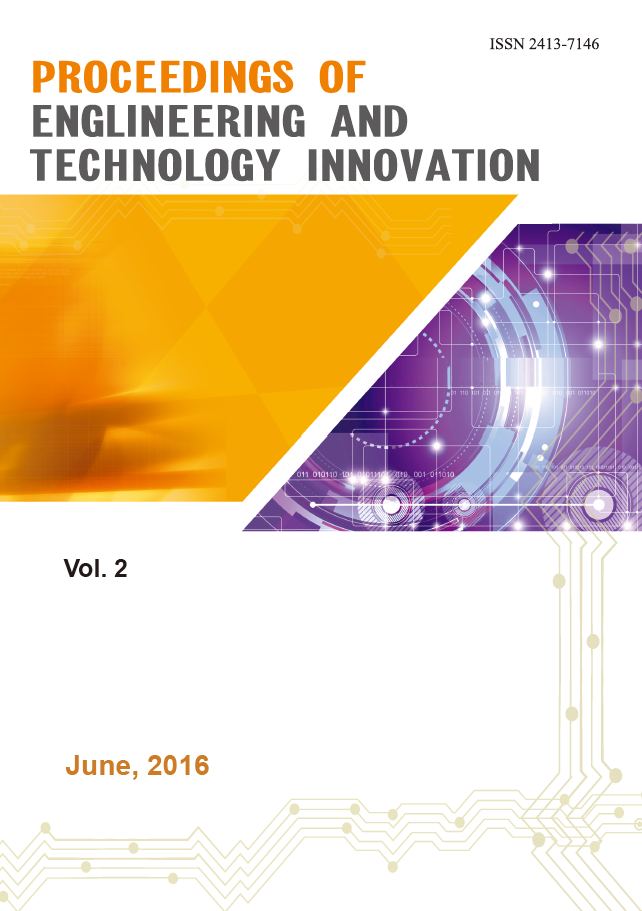 Downloads
How to Cite
[1]
H.-T. Lin, "The Sensor Collaboration Structure of Industrial 4.0", Proc. eng. technol. innov., vol. 2, pp. 6–7, Jun. 2016.
License
---
Submission of a manuscript implies: that the work described has not been published before that it is not under consideration for publication elsewhere; that if and when the manuscript is accepted for publication. Authors can retain copyright of their article with no restrictions. Also, author can post the final, peer-reviewed manuscript version (postprint) to any repository or website.


Since Oct. 01, 2015, PETI will publish new articles with Creative Commons Attribution Non-Commercial License, under The Creative Commons Attribution Non-Commercial 4.0 International (CC BY-NC 4.0) License.
The Creative Commons Attribution Non-Commercial (CC-BY-NC) License permits use, distribution and reproduction in any medium, provided the original work is properly cited and is not used for commercial purposes