The study on the strategies of choosing music schools from the viewpoint of Kansei engineering
Tian-Wei Sheu

Ching-Tzu Chen

Jia-Tzer Hsu

Nagai Masatake
Keywords:
kansei engineering, music school, nagai method, AHP, ISM, GRA
Abstract
This research is to apply the kansei engineering to the study of choosing music schools. The purpose is to help parents select the perceptual characteristics and priorities of environment elements which are suitable for children to learn music. In this study, the combinations of Nagai method (5W1H), AHP (Analytical Hierarchy Process), ISM (Interpretive Structural Modeling) and GRA (Grey Relational Analysis) are used to clarify the development characteristics of music schools, and establish feasible options and assessment models. It is hoped to provide good references for the parents who wish to let their children engaged in music education.
References
D. Yamaguchi, G. D. Li and M. Nagai., "New grey relational analysis for finding the invariable structure and its applications," Journal of Grey System, vol. 8, no. 2, pp. 167-178, 2005.
D. Yamaguchi, G. D. Li and M. Nagai., "Verification of effectiveness for grey relational analysis models," Journal of Grey System, vol. 10, no. 3, pp. 169-182, 2007.
J. C. Liang, J. R. Wang and L. H. Wang, "Kansei product design based on the personal's hair image," International Journal of Gray system, vol. 14, no. 1, pp. 29-40, 2011.
J. C. Liang, T. W. Sheu, B. T. Wang, J. W. Tzeng and N. Masatake, "The study of product structure integrates kansei design evaluation identification on creation of new products," International Journal of Taiwan Kansei Information, vol. 2, no. 1, pp. 27-38, 2011.
J. C. Liang, Y. L. Lee and H. J. Weng, "Design strate-gies of household tea tables with glass based on GRA," International Journal of Gray system, vol. 13, no. 3, pp. 91-96, 2010.
J. C. Liang, Y. L. Lee and S. F. Liu, "Strategic kansei design for a nice doorplate based on GRA," Interna-tional Journal of Gray System, vol. 12, no.4, pp. 177-184, 2009.
J. L. Deng., "Introduction of grey system theory," Journal of G rey System Theory, vol. 1, no. 1, pp. 1-24, 1989.
T. L. Saaty, The analytic hierarchy process, New York: McGraw-Hill, 1980.
Warfield J. N., Interpretive structural modeling (ISM) Group Planning & Problem Solving Methods in En-gineering, New York: Wiley, 1982.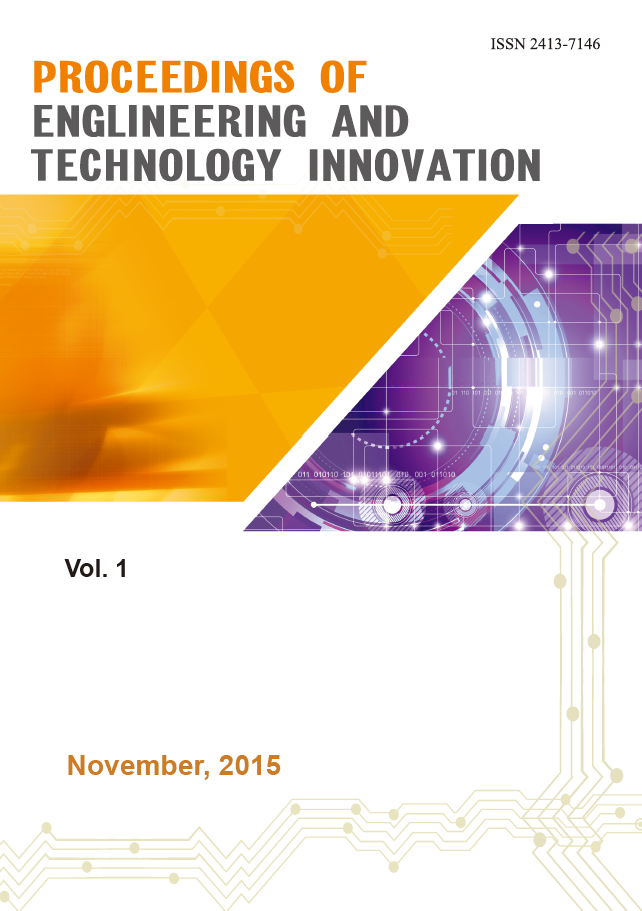 How to Cite
Sheu, T.-W., Chen, C.-T., Hsu, J.-T., & Masatake, N. (2015). The study on the strategies of choosing music schools from the viewpoint of Kansei engineering. Proceedings of Engineering and Technology Innovation, 1, 45-49. Retrieved from https://ojs.imeti.org/index.php/PETI/article/view/271
---
Submission of a manuscript implies: that the work described has not been published before that it is not under consideration for publication elsewhere; that if and when the manuscript is accepted for publication. Authors can retain copyright of their article with no restrictions. Also, author can post the final, peer-reviewed manuscript version (postprint) to any repository or website.


Since Oct. 01, 2015, PETI will publish new articles with Creative Commons Attribution Non-Commercial License, under The Creative Commons Attribution Non-Commercial 4.0 International (CC BY-NC 4.0) License.
The Creative Commons Attribution Non-Commercial (CC-BY-NC) License permits use, distribution and reproduction in any medium, provided the original work is properly cited and is not used for commercial purposes