Application of Serious Game Model on Simulation Training for Decision Makings of Project Management
Hung-Ming Chen

National Taiwan University of Science & Technology

Kai-Wei Wei

National Taiwan University of Science & Technology
Keywords:
serious game, decision simulation, virtual training, project management
Abstract
This study develops a novel serious game foster decision making skills in project management based on role playing. It provides features such as accident event handling, resource allocation, selections of subcontractors, procurement and stock management, adjustment of project scheduling, and performance evaluations to be exercised by user online. In doing so, users can strengthen their project skills by managing a virtual project. Importantly, the proposed game provides users with virtual experiences to implement management and control tasks of a construction project, which is often difficult to offer in conventional training. The proposed system is an online game developed by using advanced web development tools with integrations of MySQL for project data management and MS project for project schedule update on the server side. Users are presented with a virtual project in dynamic scene image depicting a construction site, which changes as the game progresses. There are also images present various construction events. During game play, users can function as a project manager whom is responsible for making various decisions involving accident handling and resource allocation as the virtual construction project progresses. Results of the decisions made are obtained by real-time simulation based on project data, then are visually and interactively replied to the users to understand the subsequent effects of their actions. In this training mode, decision-based simulation can provide realistic and reliable consequences of their decisions. The virtual reality feature of this computer game offers an economic and viable alternative to actual project management experiences.
References
I. Javier and D. Abraham, "Application of virtual reality technology for the improvement of safety in the steel erection process," International Conf. Computing in Civil Engineering, June 2005, pp. 1-11.
H. Dib, M. F. Shiratuddin, and D. Fletcher, "Learning construction surveying in a virtual environment: a proposed approach," Proc. of 12th International Conference in Civil and Building Engineering & 2008 International Conference on information Technology in Construction, October 2008.
C. M. Li, I. C. Yeh, S. F. Chen, T. Y. Chiang, and L. C. Lien, "Virtual reality learning system for digital terrain model surveying practice," ASCE Journal of Professional Issues in Engineering Education and Practice, vol. 134, no. 4, pp. 335-345, October 2008.
C. C. Lu, S. C. Kang, S. H. Hsieh, and R. S. Shiu, "Improvement of a computer-based surveyor-training tool using a user-centered approach," Advanced Engineering Informatics, vol. 23, no. 1, pp. 81-92, January 2009.
H. Dib and N. Adamo-Villani, "A virtual steel sculpture for structural engineering education: development and initial findings," Journal of Educational Technology Systems, vol. 44, no. 4, pp. 430-449, June 2016.
N. Adamo-Villani and H. Dib, "A study of the effects of teaching avatars on students' learning of surveying mathematics," International Journal of Information and Communication Technology Education, vol. 12, no. 2, pp. 1-13, April 2016.
I. D. Tommelein, D. R. Riley, and G. A. Howell, "Parade game: impact of work flow variability on trade performance," ASCE Journal of Construction Engineering and Management, vol. 125, no. 5, pp. 304-310, September 1999.
K. Nassar, "Simulation gaming in construction: ER, the equipment replacement game," Journal of Construction Education, vol. 7, no. 1, pp. 16-30, September 2002.
W. C. Wang, R. J. Dzeng, and Y. H. Lu, "Integration of simulation-based cost model and multi-criteria evaluation model for bid price decisions," Journal of Computer-Aided Civil and Infrastructure Engineering, vol. 22, no. 3, pp. 223-235, February 2007.
A. Sherif and H. Mekkawi, "A computer-aided-learning tool for teaching construction engineering decision making: an excavation stage educational game," Proc. of 12th International Conference in Civil and Building Engineering & 2008 International Conference on information Technology in Construction, October 2008.
H. Dib, N. Adamo-Villani, and J. Yu, "Computer animation for learning building construction management: a comparative study of first person versus third person view," Proc. of the 1st International Conference on E-Learning, E-Education, and Online Training, pp. 76-84, September 2014.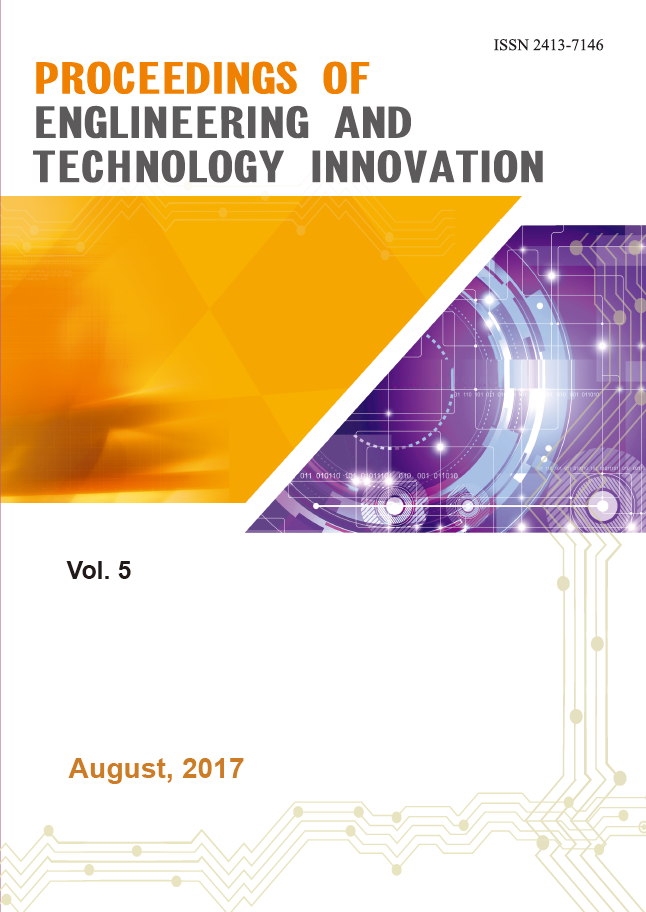 How to Cite
[1]
H.-M. Chen and K.-W. Wei, "Application of Serious Game Model on Simulation Training for Decision Makings of Project Management", Proc. eng. technol. innov., vol. 5, pp. 25-30, Aug. 2017.
---
Submission of a manuscript implies: that the work described has not been published before that it is not under consideration for publication elsewhere; that if and when the manuscript is accepted for publication. Authors can retain copyright of their article with no restrictions. Also, author can post the final, peer-reviewed manuscript version (postprint) to any repository or website.


Since Oct. 01, 2015, PETI will publish new articles with Creative Commons Attribution Non-Commercial License, under The Creative Commons Attribution Non-Commercial 4.0 International (CC BY-NC 4.0) License.
The Creative Commons Attribution Non-Commercial (CC-BY-NC) License permits use, distribution and reproduction in any medium, provided the original work is properly cited and is not used for commercial purposes